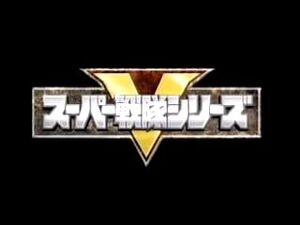 The Super Sentai Series (スーパー戦隊シリーズ Sūpā Sentai Shirīzu?) is the name given to the long running Japanese superhero team genre of shows produced by Toei Co., Ltd., Toei Agency and Bandai, and aired by TV Asahi ("Super" refers to their use of mecha, and "sentai" is the Japanese word for "task force" or, literally, "fighting squadron" and was also a term used for Japanese squadrons in World War II). The shows are of the tokusatsu genre, featuring live action characters and colorful special effects, and are aimed mainly at children. This series is one of the most prominent tokusatsu productions in Japan, alongside the Ultra Series, the Kamen Rider Series, and the Metal Hero Series, and is adapted in the United States as Power Rangers.
Super Sentai Series
Edit
Ad blocker interference detected!
Wikia is a free-to-use site that makes money from advertising. We have a modified experience for viewers using ad blockers

Wikia is not accessible if you've made further modifications. Remove the custom ad blocker rule(s) and the page will load as expected.